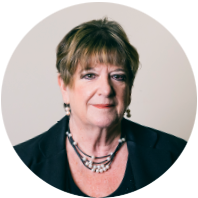 Special Counsel, Adelaide
Ester has over 30 years' experience in medical negligence.
Ester started with Hume Taylor & Co in 2000, and has been the firm's Special Counsel since 2013.
She was admitted to the Supreme Court of Tasmania and in the High Court in February 1979 and following her move to Adelaide in late 1986 was admitted to the Supreme Court of South Australia in 1987. She has practised continuously since her admission.
Ester is passionate about her work and shows no sign of slowing down.
She has spent more than 30 years predominantly practicing in these areas, after originally also being involved in criminal, family law and civil litigation.
Having been involved in a considerable number of very large birth injury and other medical negligence claims, she has received outstanding results for her clients. Despite some claims being settled over a decade ago, she still has ongoing contact with some of her clients and their families – receiving calls at Christmas and Mother's Day, being invited to 30th birthday celebrations, and even having a dog named after her!