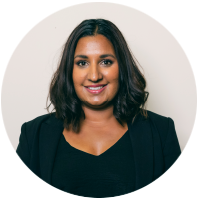 Senior Associate, Adelaide
Sriyani has been practising in family law for over 10 years.
Sriyani was admitted to Supreme Court of South Australia and High Court in 2007. She has been with Hume Taylor since 2007, and considers it her second home. Originally employed as Solicitor, she was promoted to Associate and is now a Senior Associate.
Sriyani is an integral member of the team who mentors junior solicitors and other staff.
With her extensive experience in family law she has the perfect balance of empathy for her client's situation along with the drive to achieve the best possible outcome.
Like most of our solicitors, Sriyani is a member of the Law Society of South Australia. She heads our Family Law team.
Sriyani is a proud mother of two, giving her genuine understanding of children's issues and family law. She enjoys cooking, entertaining family and friends, as well as travelling.
Contact Sriyani today to book an appointment.
Services Offered
Family Law
Wills & Estate Planning
Probate & Estate Administration
Contact