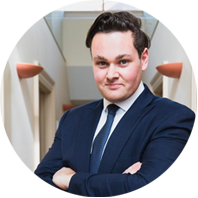 Tasman practises as part of our commercial team.
Tasman, or Tas as he prefers, joined Hume Taylor & Co in 2016. He was admitted to both the Supreme Court of Queensland and the Supreme Court of South Australia in 2016 as well.
Tas was originally based in our Millicent office where he gained experience across a range of commercial matters. In 2018 he moved to our Adelaide office to join our commercial team. Tas still enjoys a connection with his South East clients and attends our Millicent and Robe offices from time to time.
Tas has a keen interest in business start-up and structuring, business advisory, transaction, intellectual property, personal property securities and succession planning. He also has experience in complex estate planning involving trusts, fishing licenses and family farms.
In 2020 Tas completed a Graduate Certificate in Trade Mark Law at the University of Technology Sydney. As part of his study, Tas had a focus on commercialisation of intellectual property and can assist business in not only identifying and protecting IP but also establishing the best path to commercialisation
Outside of work, Tas plays Australian Rules Football, Golf and enjoys surfing and is also a member of the South Australian Law Society and the Intellectual Property Society of Australia and New Zealand (IPSANZ).
Make an appointment to see Tasman in Adelaide today.
Services Offered
Commercial Law
Property Law
Wills & Estate Planning
Probate & Estate Administration
Contact