The Criminal Law team at Hume Taylor & Co is able to assist in minor matters to be dealt with in the Magistrates Court, through to serious matters to be dealt with in superior courts. We are also able to brief experienced criminal barristers where a trial may be required.
We are able to take instructions on any matter, whether laid or pending, including:
Bail applications
Guilty pleas
Negotiation to lessen or withdraw charges
Trials
Appeals
If you need help with any Criminal Law matter, including driving charges​, contact us today.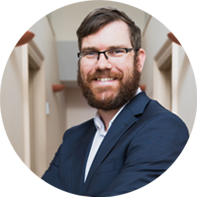 Scott Herriman
Partner, Adelaide